Bio Weed Seaweed Extract (on sale)
Bio Weed Seaweed Extract (on sale)
This month we are selling Bio Weed Seaweed Extract at a discount. Selling due to the fact that Bio Weed turned out to be less thick than usual. All properties of the stimulator are preserved, it is fully functional.
Bio Weed cold pressed seaweed extract
Purpose:stimulator
Type of:organic
Applicationse: vegetation
Impact: active development of roots, foliage, flowers and fruits
Growing type:bioponics\aeroponics\hydroponics\soil\coconut substrate
Release form:seaweed extract
When developing Bio Weed, we improved the basic formula. Our fertilizers are made from three types of algae. This cold-pressed blendis an enhancer of the natural properties of plants and the energy potential of the soil. It has long been known that seaweeds are plant restorers after stress and powerful stimulants of their growth. There are many recommendations on the Internet on how to catch and dry algae from your local waters - and all the recommendations agree that this is a very necessary tool for your plant.
Product advantages:
Bio Weed encourages vigorous root and foliage development and promotes larger flowers and fruits. Bio Weed works in concert with all types of fertilizers to ensure vigorous and healthy plant growth.
Application:
for feeding any kind of plants at all stages of growth.
can be used with any nutrients in growing plants and just the ground.
5 ml/l for watering the soil (contains small particles of algae for the hydroponic mixture, so care must be taken not to clog the nozzles).
3 ml/l for foliar spray.
Composition and properties of Bio Weed:
seaweed extract
Recommendations for application to indoor flowers, vegetables and other crops: (under completion, information will be posted soon for your access)
Cannabis Growing Recommendations (in permitted countries):
What you should pay attention to: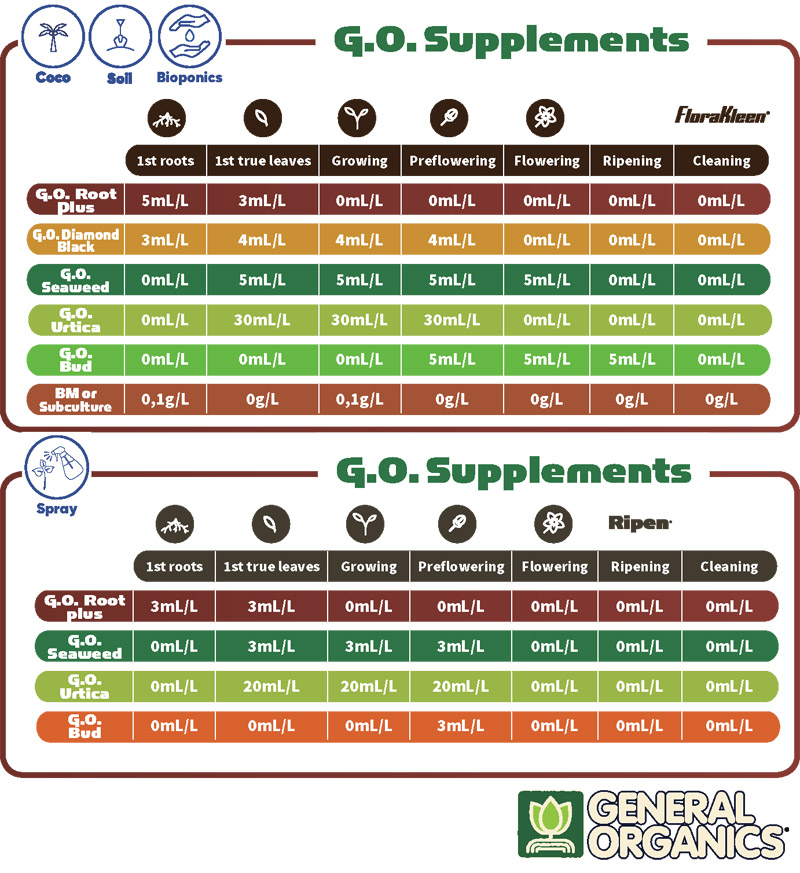 | | |
| --- | --- |
| brand | Green Power |
| Вес | 0.32 kg |
Bio Weed Seaweed Extract (on sale) reviews
Олег
Я кормлю растения раствором гроу,Микра и Блум вода, мне можно добавлять Bio-Weed в приготовленную смесь или делать отдельную смесь для него с водой?
Green Power
Можно добавлять сверху в раствор с удобрениями как На вегетации и на цветение обратите внимание что те маленькие растения которые не разрастались в разные стороны и были маленькими и Угнитенные после применения этого препарата разрастаются очень большими и обратите внимание что ствол стебель вашего растяни становится от этого стимулятора очень толстыми и большими
Вася
какой срок годности?
Green Power
Добрый день.Срок годности 3 года.После открытия флакона один год,не допуская попадания прямых солнечных лучей и минусовой температуры.С ув.команда Green.power.
Customers who bought Bio Weed Seaweed Extract (on sale) also bought
Help
+38(067)52-88-669
For calls from Ukraine
+38(067)567-66-76
Whatsap, Viber, Telegram
If you have any questions when placing an order, please contact the specified contacts.